Automated Labeling Machine: The Secret of Stop Craft Beer Sales Falling Flat
2021-06-25
Automated labeling machine can stop craft beer sales falling flat.
Hand labeling might have worked fine when production was limited to a few hundred bottles, but to win against the still increasing number of microbreweries popping up around the country, you need to get containers labeled quickly, accurately, and consistently.
Adhesive labels must be applied correctly so as not to compromise the presentation quality and critical message to consumers, and at speed to help products get to market quickly.
To meet these objectives microbreweries should be turning to cost-effective automated systems. When you decide to get a labeler, the more difficult decision may be between wrap-around and shrink sleeve labels. That's why Pack Leader offer both choice for our customers, here's the information you should know of each to help make that choice easier.
Wrap Around Label
Wrap-around labels are a label type that wraps fully around the object to which they are applied. They are used most often on bottles and jars. Wrap around is also the most universally less expensive option.
ELF-50 Tabletop Wrap Around Labeling Machine
If you're looking for your first automatic labeler. You need a simple but reliable machine with no unnecessary features. Our
ELF-50 Tabletop Wrap Around Labeler
is just what you need.
*Small enough to move to various areas of your facility should the need arise.
*Support for experimental or seasonal product and maximize the benefits
PL-501 Wrap Around Labeling Machine
If you know that you will blow through dozens of cans of each craft brew during your late shift, the
PL-501
can help you get your cans or bottles ready in advance for easy dispensing.
*30 lots cross memory module records the labeling setting methods and speeds up changeover process.
*Missing label set prevents product mislabeling to ensure product accuracy during production.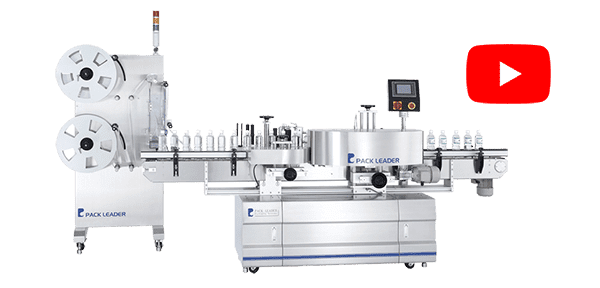 PRO-516 High Speed Wrap Around Labeler
In order to help eliminate downtime due to roll changes, the
PRO-516
features a Dual 20" Unwind with Splicing Station. This vertical wrap around labeler can provide accurate and secure labeling of round bottles, reducing the need for manual involvement, and provides a continuous supply of labels to your applicator machine by allowing you to put two rolls of labels on the 20" supply reels.
Shrink Sleeve Label
If you're using cans and want to feature flashy graphics with no hint of bare aluminum. This is where shrink sleeves become the superior option. Shrink sleeves slide down, and a heating element shrinks the sleeve around the container. The sleeves cover the entire container from top to bottom, leaving plenty of space for logos and branding.
SL-10 Stand Alone Sleeve Labeler
Shrink sleeves
can cover the entire surface with stunning, creative designs. Since consumers base much of their decision-making process within the first few seconds of noticing a product, the more interesting you can make your container, the better.
SL-301 Shrink Sleeve Labeling Machine
Our
SL-301 Shrink Sleeve Labeling Machine
can label up to 550 containers per minute, far faster than any employee can. The SL-301's out of film detection means never having to check manually, and 30 memory slots mean you can quickly change containers and labels without having to completely set up a production run from scratch every time.